====================================================================

Our beloved Music Director, Bro. Kenny Carr, went home to be with the Lord on (Feb. 20, 2017). He is dearly missed.
====================================================================
Visit WCBC Facebook Pages
Wolf Creek Baptist – Raising Funds for Uganda Missions
Upcoming Events
Click here to check out WCBC 2013 past events.
Click here to check out WCBC 2014 past events.
Click here to check out WCBC 2015 past events.
Click here to check out WCBC 2016 past events.
Past 2017 Events
December 30: Uganda Mission Trip
December 24: On Christmas Eve there will be a Morning Worship Service and an Evening Candlelight Service.
December 17: Christmas Caroling (singing Christmas carols to neighbors in the local Wolf Creek community).
December 15: Adult Fellowship Dinner
December 14: Friends from Louisiana came with a delivery.
December 1: Block Party at Cedaridge hosted by friends from Whitesburg Baptist Church in Hunstville, AL.
November 12: WCBC Thanksgiving Meal
November 4-5: WCBC Revival (Bro. Jeff Sayre will be preaching.)
October 31: Trunk or Treat Event
October 28: Saint Jude Children's Research Hospital Fundraiser (Community Event) @ Save-a-Lot in Jellico, TN
October 22: Sally Gap Pumpkin Patch Farm Trip (reflects date change)
September 23: OPERATION INASMUCH event (with SUMZ Baptist Association).
August 18: (Friday, 6:00 P.M. – 8:00 P.M.) Bassin Baptist annual fishing event for 1st thru 6th graders
August 5: WCBC Yard Sale Fundraiser (Uganda Missions) gravel area in front of Pleasant View Storage starting at 10:00 A.M.
Free Unite Camp event the last week of July.
July 30: Annual Back-To-School Bash event
July 29: Clothing/Food Give-A-Way event at the WCBC Shelter House hosted by friends from Pine Summit Baptist Church in Pensacola, FL.
July 28: Cookout with Ray & Mary Ann McKnight (friends from Pine Summit Baptist Church in Pensacola, FL).
July 28: Trip to Kings Island for the Middle School kids
July 24-26: High School Trip – Cedar Point Amusement Park
July 16-20: Vacation Bible School with friends from South Carolina. Friends from Ider, AL were also here to help with various church projects.
June 29: Block Party hosted by friends from Whitesburg, AL.
June 24: 5K Miles for Missions (Uganda Mission Trip) at Indian Mountain State Park @ 7:00 A.M.
Week of June 12: Annual South Union Mt. Zion Summer Mission Trip (southern Indiana)
May 13, 20 & June 3: WCBC Youth Yard Sale Fundraisers at Pleasant View Church of God
April 29: Alex Hamilton 5K Run @ Whitley County High School @ 10:00 A.M.
April 28-29 (Friday evening & Saturday): Operation Unite Event – Overnight retreat at Laurel Lake Baptist Camp for 6th – 12th grade kids.
April 23: Scavenger Hunt for 6th – 12th grade kids.
Easter, Sunday, April 16: Sunrise Service @ 7:00 A.M. Prayer Breakfast will follow the Sunrise Service. After the Sunday Morning Worship Service an Easter Egg Hunt will take place. There will be no evening service on Easter Sunday.
Saturday, March 25: Clothing Giveaway at the Church (pavilion) between 10:00 A.M. – 3:00 P.M.
Sunday, March 19: Mission Speaker during the A.M. Worship Service and the P.M. Worship Service (Mission Gathering) was at the University of the Cumberlands.
Saturday, March 5 @ 6:00 PM: Pastor Kenny and Rhonda hosted a fun fellowship dinner event for the adults at the Church.
Sunday, February 19: WCBC Baptist Men's Day
Saturday, January 14: Gary Hartline (Dirt Road Missions) hosted a very enjoyable and fun-filled event for children at Cedaridge for WCBC and two other local churches.
******************************************************************************************
A warm welcome is extended to you.  Wolf Creek Baptist Church (WCBC) is nestled in the Appalachians and situated in the Williamsburg, KY surrounding area.  It is a small country church that has a strong love and passion for serving the Lord.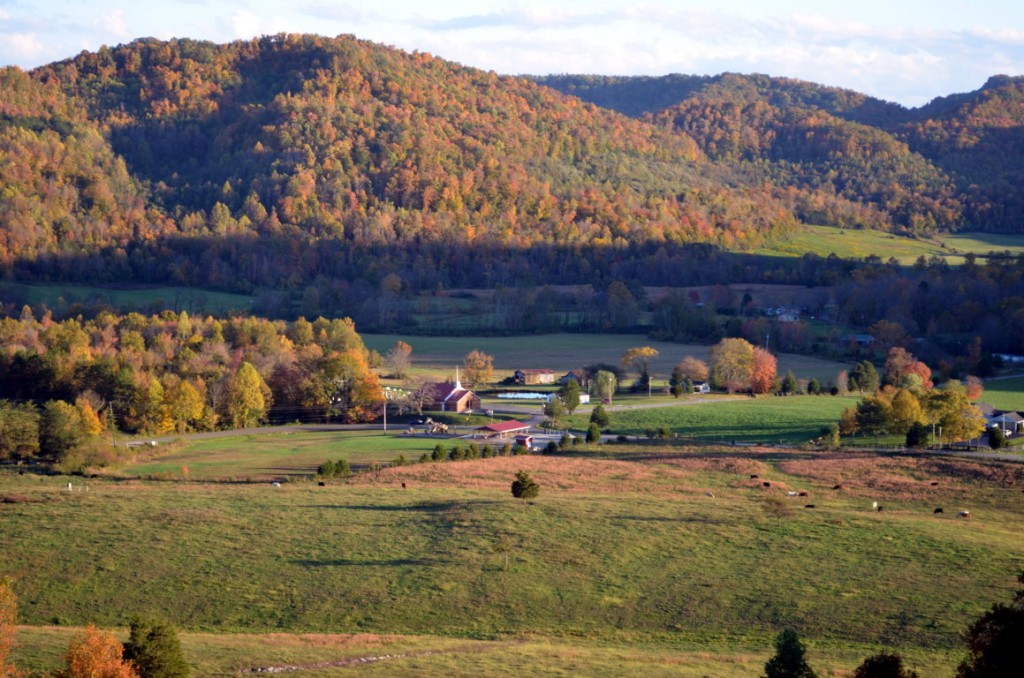 A few years past, our church celebrated its 200th anniversary.  It is indeed rich in history.  Today at Wolf Creek Baptist, we are faithfully continuing to build upon the cornerstone created by our founding brothers and sisters.
Everyone is welcome at Wolf Creek Baptist.  As a newcomer to the church, you can expect to be warmly greeted.  It is our desire that everyone feels right at home.
A Season of Change at Wolf Creek
"To every thing there is a season, and a time to every purpose under the heaven:" are the holy words of wisdom found in Ecclesiastes 3:1.  A while back, Brother John Justice felt the Holy Spirit stirring within him that it was time for a season of change in his life and stepped down as pastor of WCBC.  We will always be eternally grateful to the leadership, devoted service, and love that Brother John and his lovely wife, Peggy, gave.  They will remain forever in our hearts and prayers.  With great love the Church has bestowed the honorary title of Pastor Emeritus upon Brother John. Update: On February 24, 2014 our beloved Pastor Emeritus John Justice went home to be with the Lord.
At WCBC, we know the Lord always has a plan.  In preparation for the season of change at Wolf Creek, the Holy Spirit had been working in the lives of two members, who obediently answered the Holy Spirit's calling and became ordained.  The pastors at Wolf Creek Baptist are: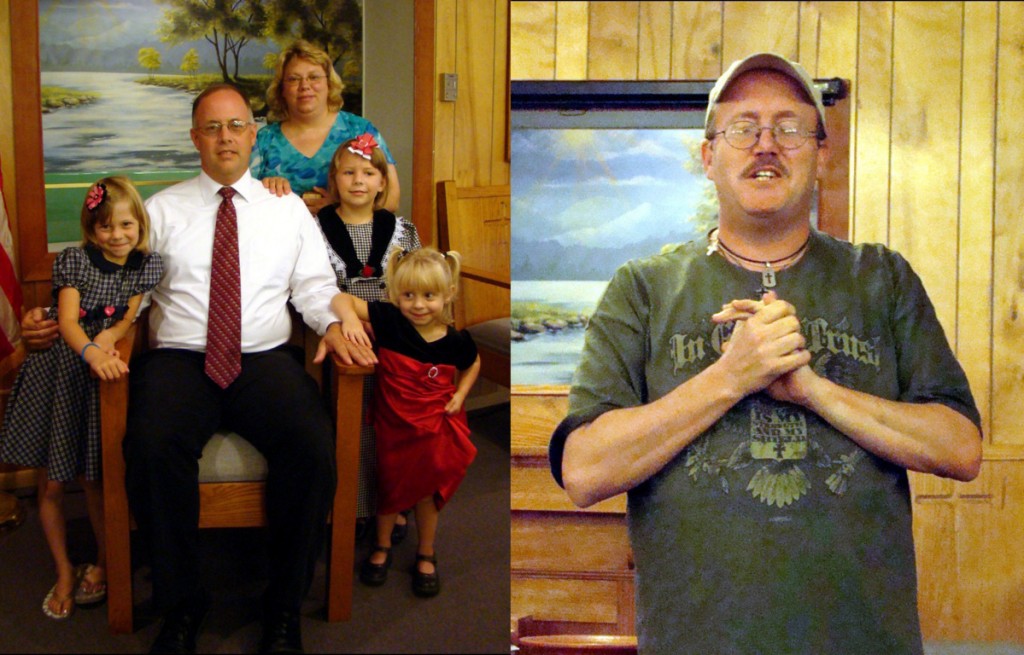 Kenny O. Carr, Pastor                                                  Tony Lawson, Youth & Children Pastor
Hard working, fun-loving, dedicated, prayerful, and faithful are words that could easily describe pastors Kenny and Tony.  Both have diligently embraced the Holy Spirit's calling in their lives and are pursuing their roles with devotion, wholeheartedness, and vigor.
Personal Invite
If you are local to the Wolf Creek Community or surrounding area and looking for a church home, we invite you to our Church. You will be welcomed.  If you need a ride, please contact one of the following: (Daniel Bowman) phone: 786-0110, (Kenny Carr) phone: 304-2520, (Lee Schroeder) phone: 539-0068.